https://quran.com/

https://quran.com/1
https://www.youtube.com/watch?v=tQRWCpIxEx8

https://quran.com/112
https://www.youtube.com/watch?v=0lbo_9fB7XY

https://quran.com/2/255
https://www.youtube.com/watch?v=xDJr0K-D4E4

https://quran.com/59

https://www.youtube.com/watch?v=1ECH-fyJjTI

https://archive.org/stream/SharhAlAq...tiyah_djvu.txt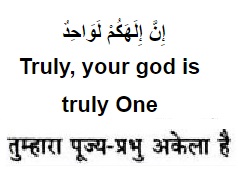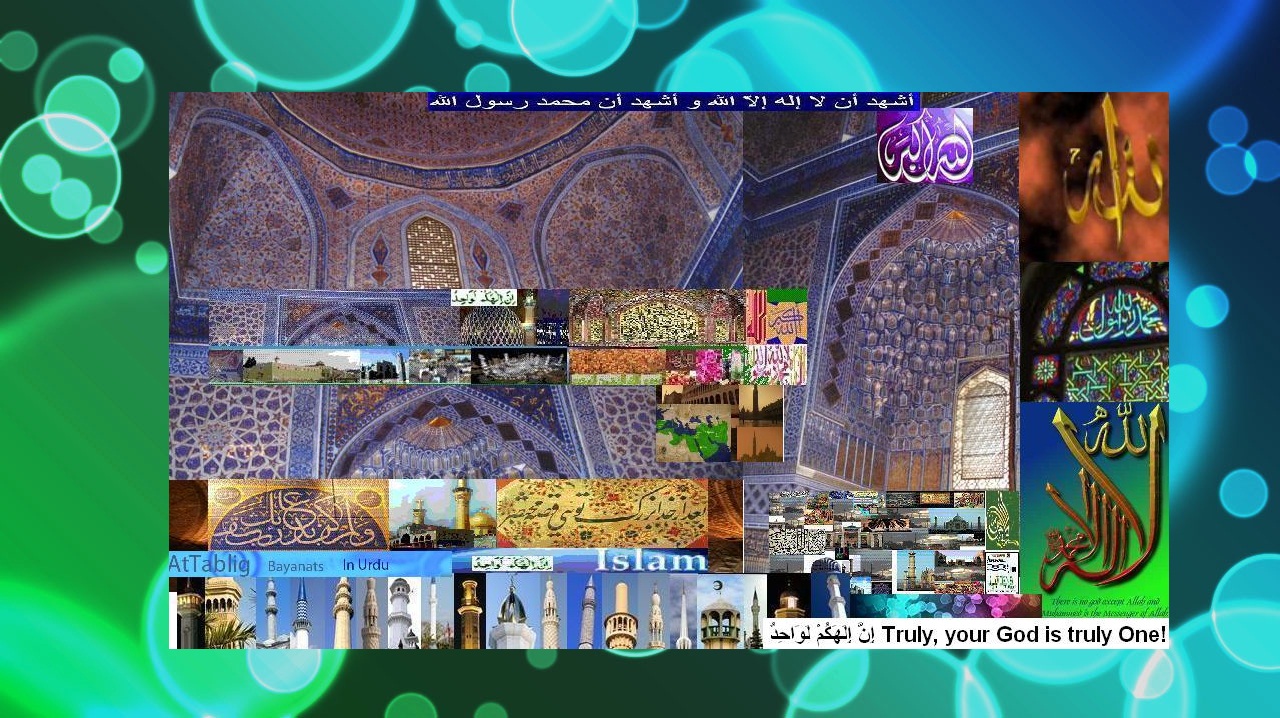 Faith in the Oneness of Allah's Worship

http://www.iqrasense.com/about-islam...out-allah.html


We should recognize that Tawheed Rububiyah by itself is not enough to admit one into the fold of Islam. Another important facet of our faith is therefore to also believe in the "oneness of Allah's worship." Allah reminds us in the Quran that even the kuffar, the mushrikeen and iblees affirmed the Lordship of Allah. Shaikh Salih al-Fawzan writes in Mujmal Aqeedah as-Salaf, that "…even Iblees (Satan), who is the head of Kufr said (as stated in the Quran),


"O my Lord! Because you misled me…" (Surah Al-Hijr:39)

and


"By Your Might, then I will surely mislead them all." (Surah As-Saad:82).

So, Iblees confessed the Lordship of Allah and took an oath by Allah's Might. Similarly, by reading history we come to know that while the disbelievers such as Abu Jahl, Abu Lahab, and others confessed the Lordship of Allah, they did not believe in worshipping only Allah as the Lord of the universe. Allah says in the Quran:


"If you ask them who created them, they will surely say, 'Allah' (Surah Zukhruf:87)

The next step, therefore, after accepting and declaring Tawheed Rububiyah is establishment of Tawheed al-Uluhiyyah. This was the Message of all the Messengers. Shaikh Saleh ibn Fawzan al-Fawzan writes in Aqeedah at-Tawheed that "Tawheed ar-Rububiyah necessitates Tawheed al-Uluhiyah i.e., once we have declared Tawheed ar-Rububiyah and affirmed that there is no Creator, Provider or Controller of the Universe except Allah, we need to proclaim Tawheed al-Uluhiyah – i.e., no one deserves any form of worship except Allah, none is to be invoked and sought help from except Allah, none is to be relied upon except Allah, none is to be offered sacrifices and avowed to except Allah and no worship is performed except for Allah alone.'

Allah reminds us in the Quran:


"O mankind! Worship your Lord (Allah) Who created you and those who were before you so that you may become pious. Who has made the earth a resting place for you and the sky as a canopy and sent down water (rain) from the sky and brought forth therewith fruits as a provision for you. Then do not set up rivals unto Allah (in worship) while you know (that He Alone has the right to be worshiped)." (Surah Al-Baqarah:21-22)

Allah thus ordered Tawheed al-Uluhiyah, which is His worship and He presented Tawheed ar-Rububiyah as a proof and reason for that. That is because we know that Allah created the sky and the earth and all that is between them; the blowing of the wind, sending down of the rain, the growing of the plants, the production of fruits which is the provision of the slaves. So it is not befitting for man to associate partners with Allah. Allah says in the Quran:


Say, 'In Whose Hand is the sovereignty of everything (i.e. treasures of each and everything)? And He protects (all), while against Whom there is no protector, if you know.' They will say, '(All that belongs) to Allah.' Say, 'How then are you deceived and turn away from the truth?" (Surah Al-Mu'minoon:84]

"Such is Allah, your Lord! None deserves worship but He, the Creator of all things. So worship Him (Alone)." (Surah Al-An'aam:102)

*Many similar verses can be found in the Quran where Allah has reminded us that He is the true ilah (the one who deserves to be worshipped) and that no one shares with Him this right (of being worshipped), be it an Angel or a Prophet. It is for this reason that Allah tells us that the call of all the Prophets from the first of them to the last of them was, "La ilaha illa Allah. (there is no ilah except Allah.)"


"Verily, We have sent among every nation, a Messenger (proclaiming), "Worship Allah (Alone), and avoid Taghoot (false deities)." (Surah An-Nahl:36)

So, therefore, if someone believes in the existence of Allah and believes in the Rububiyah of Allah but worships others alongside Allah then he is not a believer in Allah until he singles out Allah in His Uluhiyyah.


"That is because Allah, He is the Truth and what they (the polytheist) invoke besides Him, it is Batil (false)." (Surah Al-Hajj:62)

It is therefore unfortunate to see many who have been misguided from Tawheed al-Uluhiyyah and returned to the Deen of the Mushrikeen by worshiping the graves and tombs, venerating saints and associating with them attributes of Lordship. Again, let's not forget that only Allah is worthy of worship and let's be wary of any acts directed to others that may take the form of worship.

In his book "Tawheed First", Sheikh Muhammad Al-Albanee clarified that to translate the verse "La Ilaha IllAllah" as "there is no god but God or Allah" is incorrect because it masks certain aspects of Tawheed. In his explanation about the importance of Tawheed and its relevance to all aspects of a Muslim's life, he stated that this is important because in the days of Jahilyaah, although people understood the meaning of "La Ilaha IllAllah" ("there is no god worthy of worship except Allah"), yet they took partners with Allah and called upon others than Allah, and accordingly sought help from others, made vows to other than Allah and so on. So, the closest translation and interpretation for "La Ilaha IllAllah" should be "there is no deity worthy of worship except Allah."

So, to summarize the concept of "Tawheed al-Uluhiyyah", let's not forget that as part of their beliefs, Muslims should believe what Allah has reminded the entire humanity, which is:


"Know, that indeed there is no god worthy of worship except Allah…" (Surah Muhammad:19)
Q & A ABOUT ISLAM AND AMERICAN MUSLIMS

Q: What is Islam?
A: Islam is not a new religion. It is the same truth that God revealed to all His prophets (Adam, Noah, Moses, Jesus, etc.) throughout history. Islam is both a religion and a complete way of life. Muslims follow a religion of peace, mercy and forgiveness.

Q: Who are Muslims and what do they believe?
A: Muslims believe in One, Unique, and Incomparable God, creator of the universe. They believe in the Day of Judgment and individual accountability for actions. Muslims believe in a chain of prophets beginning with Adam and including Noah, Abraham, Ishmael, Isaac, Jacob, Joseph, Job, Moses, David, Solomon, and Jesus. God's eternal message was reaffirmed and finalized by the Prophet Muhammad (peace be on them all). One becomes a Muslim by saying, "There is no deity but God, and Muhammad is the messenger of God." By this declaration, the person announces faith in all of God's messengers. There are an estimated 1.2 billion Muslims worldwide. No more than 20 percent of Muslims live in the Arabic-speaking world. The country with the largest Muslim population is Indonesia.

Q: What is the Quran?
A: The Quran is the record of the exact words revealed by God through the Angel Gabriel to the Prophet Muhammad in Arabic. It was memorized by Muhammad and then dictated to his companions. The text of the Quran was cross-checked during the life of the Prophet. The 114 chapters of the Quran have remained unchanged through the centuries. Translations of the meaning of the Quran exist in almost all languages.


Q: What are the "Five Pillars" of Islam?
A:
1) The Declaration of Faith - This consists of the two sentence declaration described above.
2) Prayer - Muslims perform five obligatory prayers each day. Islamic prayers are a direct link between the worshiper and God. Islam has no hierarchical authority or priesthood. A learned Muslim chosen by each congregation leads the prayers.
3) Zakat - One of the most important principles of Islam is that all things belong to God and that wealth is held in trust by human beings. Zakat, or charitable giving, "purifies" wealth by setting aside a portion for those in need. This payment is usually two and a half percent of one's capital.
4) Fasting - Every year in the Islamic lunar month of Ramadan, Muslims fast from first light until sunset. The fast is another method of self-purification.
5) Pilgrimage - A pilgrimage to Mecca, or Hajj, is an obligation for those who are physically or financially able.

Q: What about the American Muslim community?
A: There are an estimated 7 million Muslims in America. The Muslim community in America is made up of people from a wide variety of ethnic backgrounds and national origins. There are almost 2,000 mosques, Islamic schools and Islamic centers in America. Muslims are active in all walks of life. Islam is one of the fastest growing religions in this country and around the world.

Q: What about Muslim women?
A: Under Islamic law, women have always had the right to own
property, receive an education and otherwise take part in community life. Men and women are to be respected equally. The Islamic rules for modest dress apply to both women and men equally. (Men cannot expose certain parts of their bodies, wear gold or silk, etc.) If a particular society oppresses women, it does so in spite of Islam, not because of it.

Q: What is Jihad?
A: "Jihad" does not mean "holy war." Literally, jihad means to strive, struggle and exert effort. It is a central and broad Islamic concept that includes struggle against evil inclinations within oneself, struggle to improve the quality of life in society, struggle in the battlefield for self-defense (e.g., - having a standing army for national defense), or fighting against tyranny or oppression.
Articles
---------
http://www.kalamullah.com/index.html
'Aqeedah
Qur'ân
Hadîth
Non Muslims
New Muslims
Worship
Innovations
Fataawaa
Manhaj
Learning Arabic
Knowledge
For Brothers
For Sisters
For The Youth
Heart & Soul
Family & Society
Personality
Current Affairs
Groups & Sects
Miscellaneous
Subcategories
1. Detailed Essential Beliefs of a Muslim.
2. Branches of Eeman (Belief).
3. Details of Shi'ite Beliefs (From their own Sources).
4. A critical study of Qadi'ianism (Foreward by Shaikh Abul Hasan Ali Nadwi (RA)).
5. A critique of Mawdudi and His writings (By Shaikh Yusuf Ludhyianwi (RA)).
6. Are Ash'aris & Maturidies Ahlus-Sunnah? Should Ta'weel (interpretation) be made in Aqeedah?.
7. Explaining our Manhaj and Beliefs.
8. Wahdatul Wujood!
9. Where is Allah (SWT)?
10. Fatwas of Muslim Scholars and Organizations Regarding the Qadiani (Ahmadiyya) Cult
11. Al-Fiqh Al-Akbar (By Imam Abu Hanifa (RA)).
12. The Myth of a "Ja'fari" Madhhab.
13. Is it permissible for a Muslim to believe that Allah is in the sky in literal sense? (Shaykh Nuh Ha Mim Keller)
14. Literalism and the Attributes of Allah (Shaykh Nuh Ha Mim Keller)
15. Imam Ash'ari Repudiating Asha'rism (Shaykh Nuh Ha Mim Keller)?
16. Aqeedah Tahawia (The Aqeedah (Beliefs) of Ahlus-Sunnah)
17. Establishing Matters of Aqeedah with AHAD Narrations
18. Tawassul and it's position in Islam
19. Position of Tawassul and Waseela in Islam
20. Four faces that Islamilis (Aga Khanis) face daily while praying
21. Prayer of the Islamilis (Aga Khanis)
22. A very important Message for the Islamilis (Aga Khanis)
23. From an Islamili (Aga Khani) to a Muslim
24. The Bohras
25. Permissability of saying Ya Rasul-ullah (Sallaho Alaihe Wassallam)?
26. Iman, Kufr, and Takfir And Barelwi-Deobandi Conflict (By Shaykh Nuh Ha Mim Keller)
27. Kalam & Islam(By Shaykh Nuh Ha Mim Keller)
28. Ascension and Descent of Sayyidian ISA (AS)
29. Ahlus Sunnah believe in Karamat of Auliya: By Shaykhul Islam Ibn Taimiyah (RA) [Sharh Al-Aqeedat-il-Wasitiyah]

ACTS OF WORSHIP
1. Detailed account of cleanliness (Tahara).
2. Sunnah Method of Ghusl.
3. Who Should be the Imam in Prayers (Salah)?
4. Detailed account of Prayer (Salah) according to the Hanafi Madhab.
5. Detailed account of Zakat and all injunctions pertaining to it.
6. Detailed account of Fasting, Shab-e-Qad'r, Aitekaaf, Sadaqatul-Fit'r.
7. What is Taqleed?
8. What is a Madhab and why should you follow one? (Shaikh Nuh Ha Mim Keller)
9. Detailed account of Taraveeh prayers.
10. HAJJ: Merits and Precepts.
11 Qunoot-e-Nazilah in the Four schools of Fiqh
12. Detailed account of Beard and its importance in Islam.
13. Performing Masah on regular socks.
14. Following one Particular Imam in every Juristic Issue.
15. Taqleed or following of an Imam on matters of Shariah (By Mufti Taqi Usmani).
16.What Islam says regarding Organ Donation?(By Mufti Mufti Ebrahim Desai).
17. Sajda of Sehw by an individual prayer in Congregation (By Mufti Taqi Usmani).
18. Perform Salah correctly (By Mufti Taqi Usmani).
19. Common shortcomings committed in Inheritance (Meeras) (By Mufti Nazar Kaleem Qudsee Al-Qasmi).
20. Philosophy of Qurbani (By Mufti Taqi Usmani).
21. Virtues of Qurbani (By Shaykh Saleem Dhorat).
22. Performance of Eid Salah in Eidgah (Open Field).
23. Qurbani A subservient Submission!
24. Qurbani and the Battlefield of Faith!
25. Pertinent Points to Remember when Slaughtering!
26. Frequently Asked Questions regarding Qurbani!
27. The Fast of Ashura (By Shaykh Abul Hasan Ali Nadwi (RA)).
28. Taqleed (By Hazrat Mufti Mahmood Hasan Gangohi Sahib (RA)).
29. Verdict on Taqleed.
30. The Shar'ee Role of Taqleed.
31. Brief Rulings for the Jumu'ah Khutbah. (By Hadrat Moulana Mufti Muhammad Shafi' (RA)).
32. What angles of twilight should be used for Fajr and Isha?
33. Regarding cheese made from Animal Rennet!
34. DNA Analysis as Court Evidence in Criminal Cases!
35. Children in the Masajid! (Shaykh Al-Uthaymeen (rahimahullah))
36. Ahlus-Sannah wal Jamaa belive that Rasul-ullah (Sallaho Alaihe Wassallam) is alive in his grave.
37. The Sahabah (RA) who gave Fatawa during the Prophet's (Sallaho Alaihe Wassallam) Lifetime.
38. Sifatus Salaah: The Method of Salaah in the Light of Authentic Ahadith.
40. The Myth of a "Ja'fari" Madhhab.
41. What Shariah says About the Beard.
42. Islamic Law of Travel.
43. Why Muslims Follow Madhhabs (Shaykh Nuh Ha Mim Keller).
44. Understanding the Four Madhabs.
45. Combining of Salah while Travelling (Hanafi Madhab).
46. Dua through Rasul-ullah (Sallaho Alaihe Wassallam).
47. Ramadhan Frequently Asked Questions.
48. Sha'baan and Fasting.
49. 15th of Sha'baan (Shab-Baraat, Laylatul Bara'aah).
50. Zakaat in a Nutshell.
51. Online Zakaat Calculator.
52. Why do Aitekaf?
53. Aitekaf Frequently Asked Questions.
54. Eid-ul-Fitr and its injunctions (By Mufti Taqi Usmani).
55. Sadaqatul-Fitr Explained (By Mufti Taqi Usmani).
56. Six Fasts of Shawwal (By Mufti Taqi Usmani).
57. Further Questions about Milad.
58. Practices to Benefit the Deceased.
59. The Place of Tasawwuf in Traditional Islam (Shaykh Nuh Ha Mim Keller).
60. Virtues of Hijab.
61. The Obligatory Conditions For An Islamic Hijab.
62. Niqab-According to Qur'an and Sunnah.
63. Ruling on Women Travelling without a Mahram.
64. Ruling on Women Visiting Graveyards.
65. Ruling on Burying Muslims alongside Non-Muslims.
66. Ruling on consuming the Meat of Ahlul-Kitab (People of the Book).
67. Women giving By'ah to a Shaykh.
68. Burying two bodies in one Grave.
69. Covering of Face during Ihram.
70. Wearing an underwear for men during Ihram.
71. Have Salafis taken over the Muslim World?
72. How do we refute that Rasoolulahi (SAW) is Alimul Ghaib?
73. The issue of Ethyl Alcohol?
74. Are the Salafis considered Sinful?
75. Imam Husain's going against Yazid & the Sunni view on Yazid
76. The Evil of Bid'at
77. Postmortems in Islam
78. Shaykh Rashid Ahmad Gangohi's Stance on the Najdis
79. The Grave of the Prophet is more Blessed than the Ka'ba & Arsh
80. Second Jama'at in Masjid
81. Who are they Wahabies?
82. Inheritance from Non-Muslim Parents (By Mufti Taqi Usmani)
83. The Reality of taking Bay'at
84. Guidelines on Preparing one's Will & Testament Islamically
85. The Fiqh of Halal and Haram Animals
86. Abortion due to Pregnancy Resulting from Fornication
87. Hajj Mabroor (Detailed Guide to HAJJ)
88. Marriage with a Shi'a
89. Control Of Anger
90. A True Muslim
91. The Meaning of Ramadan
92. Message of Ramadan
93. Moon Sighting Announcements in Saudi Arabia
94. Sha'ban: Merits, Do's, and Dont's
95. The Mystery of Moonsighting
96. The Authority of Sunnah (By Mufti Taqi Usmani)
97. Letter: EID DAY
98. The Fiqh of Muslim Non-Muslim Interaction, A Detailed Explanation
99. The Fiqh of Insistence & Deeming Necessary, and Kissing Thumbs During Adhan
100. Hugging on Eid Day
101. Masjid or Musalla
102. Esha time at High Latitudes
103. Legal requirements for a scholar and importance of Isnad
103. Repentance after committing a sin
104. Tents outside the boundary of Mina
105. Woman leading Friday prayer in NYC?
106. Can a Woman Lead Congregational Prayers?
107. Women delivering Jummah Khutbah and Evidence for Women leading Salah Discussed
108. Difference in Salah between Men and Women
109. The Language of the Friday Khutbah
110. 72 sects in Islam; why & which one is right?
111. International Anger on Insulting Cartoons: Jamiatul Ulama South Africa.
112. Intended Insults: Unintended Consequences.
113. Reflections on Hatred and the Defamation of the Prophet Muhammad.
114. Islam and the West: Who Hates Whom?.
115. OIC (Organisation of Islamic Countries) Statement on Insulting Cartoons.
116. IUMS (International Union of Muslim Scholars) Statement on Insulting Cartoons.
117. MCB (Muslim Council of Britain) Statement on Insulting Cartoons.
118. Simple Umrah & Hajj Guide (PDF)
119. The Fast Of 15th Shaban (Revised opinion of Mufti Taqi Usmani)
120. Fatawa on errors in following Saudi moon sighting in Britain
121. Permissibility of reading Durud al-Taj?
122. Women Praying at the Mosque?
123. Buying and Selling Hajj Visas in the Black Market
124. Upholding the Opinion that Imam Abu Hanifa was One of the Tabi`in
125. Joining ankles in prayers? Shaykh Salih al-'Uthaymin
126. Following the imaam until he finishes Taraaweeh! Shaykh Muhammad Salih al-Munajjid
127. Fiqh of Funerals and Funeral Prayers
128. Two Adhans on Friday
129. Fiqh of Hair Dyes
130. Mufti Rafi Usmani on Jamia Hafsa students attacking the Brothel in Islamabad
131. Detailed discussion about placing the hands beneath the Navel during Salaah being Sunnah
132. Raising Hands During Supplication
133. Academic Background of Imaam Abu Haneefa (RA)
134. Praying sunnas upon entering after the khutba starts
135. Detailed discussion about Wit'r according in the Hanafi Fiqh
136. Tawarruk or Iftirash? How should men sit in Salah?
137. The Sunna Prayers Related to the Obligatory Prayers: A Detailed Exposition
138. Detailed discussion about Raf-ul-Yadain in Salah
139. Differences in salah between men and women (Hanafi Fiqh)
140. Imam A'zam Abu Hanifah (RA)
141. Detailed discussion about saying Ameen Silently during Salaah being Sunnah
142. Detailed discussion about reciting behind the Imam during Salah
143. Differences in the Ummah and the Straight Path by Maulana Yusuf Ludhyanwi (RA) (PDF)
144. Islamic Mysticism (Tassawuff) By Maulana Manzoor Naumani (RA)
145. A Flash through the Formation of the Sects
146. Detailed discussion about the distance of feet in Salah
147. Nikah without Parents Knowledge?
148. Swaying/rocking whilst reciting Qur'aan
150. Alcohol based Perfumes, Deodrants and Creams
151. What Is The Evidence For The "Hanafi" Iqama?
151. The wisdom behind kufwu in Marriage
152. David Copperfield & the Magic Shows
153. Fiqh of salams - What is the sunna of giving and returning salams?
154. What is Halalah?
155. Questions regarding Iddah (Waiting Period)
156. Cupping
157. A response to ISNA - Atronomical Data and Ramadhaan
158. Abortion and Advice to a Muslim Doctor
159. Covering the feet for women?
160. Medical Ethics: Permanent Female Sterlisation?
161. Embalming the dead and not burying the dead within 3 days
162. Fiqh of Music
163. Using Adhan for Cell Phone Ring Tone and Alarm Clock
164. Prohibited Forms of Dhik'r
165. The Laws of Menstruation,Postnatal Bleeding, & Dysfunctional Uterine Bleeding
166. Women's tarawih at home
167. Some Health Guidelines for Ramadhan
168. Advice on health during Ramadan
169. 15th of Sha'ban
170. Delegating the Right of Divorce to the Wife (tafwidh)
171. The Forgetfulness Prostration (Sajda Sahw)
172. Nikah without parents knowledge?
173. About Seperation Initiated by the Wife (khul' or Khula)
174. I Was Forced Into An Arranged Marriage; What do I do?
175. Following Saudi moonsighting is OPEN MUNKAR (Wrong)!
176. Criteria for Moon Sighting in UK
177. The sunnas associated with the obligatory prayer
178. The Fiqh of Voluntary (Nafl) Prayers
179. RETENSIONS OF POSTMODERNISM and the hadith of Umm Waraqah
180. Why Muslims eat Meat slaughtered in a specifc manner?
181. Permissibility of Masah on SealSkinz Socks (Hanafi Madhab)
182. Four rakaats of sunnah prayed before the Jummuah Khutba and their Authenticity
183. Sunnah method and description of Wudhu
184. Sunnah method and description of Ghusl
185. Sunnah method and description of Tayammum (Dry Ablution)
187. Sunnah Method & Description of Salah Times
188. Sunnah Method & Description of Salah of a Muslim Man
189. Sunnah Method & Description of Salah of a Muslim Woman
190. Sunnah Method & Description of Janazah Salah
191. Sunnah Method & Description of Eid Salah
192. Sunnah method & description of Salah of a Musafir (Traveller)
193. Sunnah method & description of Umrah
194. Legal Status of Following a Madhab (Mufti Taqi Usmani)
195. Collective du'a after Prayer, Raising hands while making dua and wiping the face afterwards
196. Magic & Satanic Influences:Its Kinds, Its Rulings & Protection
197. Al-Aitedaal Fi Maratibur-Rijaal (Islamic Politics) by Shaykhul Hadeeth Maulana Zakariyya Kandhalwi (RA) (PDF)
198. Hikayaat-e-Sahaba (Stories of Sahaba) by Shaykhul Hadeeth Maulana Zakariyya Kandhalwi (RA) (PDF)
199. Back2Basics: Hanafi Fiqh Manual (PDF)
200. Praying Salah bare-headed is AGAINST the Sunnah!
201. Working as Accountant and recording Interest based transactions!
202. To avoid Dr Zakir Naik in Fiqh issues!
203. Sunnah Moakiddah Prayers: Times, Number of Rakaat, & Merits
204. Impermissibility of using a Dice!
205. The Fifteenth of Sha'baan in the light of Qur'aan & Hadeeth (Shaykh Fazlur Rahman Azmi)

TASAWWUF/TAZKIYAH/IHSAN
1. Reality of Tasawwuf: By Shaykh (Hakeem) Akhtar Saheb.
2. Islamic Mysticism (Tassawuff) By Maulana Manzoor Naumani (RA).
3. Essence of Suluk: By Shaykh (Hakeem) Akhtar Saheb
4. The Place of Tasawwuf in Traditional Islam: By Shaykh Nuh Ha Mim Keller
5. Scholars on Sufism (Tasawwuf)
6. Purpose of Life: By Shaykh (Hakeem) Akhtar Saheb
7. Cure for Depression: By Shaykh (Hakeem) Akhtar Saheb
8. When Hearts Change
9. Adab of Islam: By Shaykh Nuh Ha Mim Keller
10. Adab of Sunnah: By Shaykh Nuh Ha Mim Keller
11. TASAWWUF & THE NATURE OF TASAWWUF: By Hadhrat Maseehul Ummat, Maulana Mohammed Maseehullah Khan (RA)
12. THE NEED FOR TASAWWUF: By Hadhrat Maseehul Ummat, Maulana Mohammed Maseehullah Khan (RA)
13. TASAWWUF AND THE QUR'AAN: By Hadhrat Maseehul Ummat, Maulana Mohammed Maseehullah Khan (RA)
14. SHARIAT, TAREEQAT, HAQEEQAT AND MA'RIFAT: By Hadhrat Maseehul Ummat, Maulana Mohammed Maseehullah Khan (RA)
15. BAY'T: By Hadhrat Maseehul Ummat, Maulana Mohammed Maseehullah Khan (RA)
16. THE SIGN OF SHAIKH-E-KAMIL (QUALIFIED SHAIKH): By Hadhrat Maseehul Ummat, Maulana Mohammed Maseehullah Khan (RA)
17. MUJAAHADAH: By Hadhrat Maseehul Ummat, Maulana Mohammed Maseehullah Khan (RA)
18. THE EXPOSITION OF THE FOUR FUNDAMENTALS OF MUJAAHADAH IJMAALI: By Hadhrat Maseehul Ummat, Maulana Mohammed Maseehullah Khan (RA)
19. AKHLAAQ: By Hadhrat Maseehul Ummat, Maulana Mohammed Maseehullah Khan (RA)
20. THE I'TIDAAL (EQUILIBRIUM) AND HUSAN (BEAUTY) OF THE FOUR INTERNAL FACULTIES: By Hadhrat Maseehul Ummat, Maulana Mohammed Maseehullah Khan (RA)
21. IKHLAAS (SINCERITY): By Hadhrat Maseehul Ummat, Maulana Mohammed Maseehullah Khan (RA)
22. TAUBAH: By Hadhrat Maseehul Ummat, Maulana Mohammed Maseehullah Khan (RA)
23. MUHABBAT: By Hadhrat Maseehul Ummat, Maulana Mohammed Maseehullah Khan (RA)
24. SHOUQ: By Hadhrat Maseehul Ummat, Maulana Mohammed Maseehullah Khan (RA)
25. KHAUF: By Hadhrat Maseehul Ummat, Maulana Mohammed Maseehullah Khan (RA)
26. RAJAA: By Hadhrat Maseehul Ummat, Maulana Mohammed Maseehullah Khan (RA)
27. ZUHD: By Hadhrat Maseehul Ummat, Maulana Mohammed Maseehullah Khan (RA)
28. TAWAKKUL: By Hadhrat Maseehul Ummat, Maulana Mohammed Maseehullah Khan (RA)
29. SABR: By Hadhrat Maseehul Ummat, Maulana Mohammed Maseehullah Khan (RA)
30. QANA'AT & HILM: By Hadhrat Maseehul Ummat, Maulana Mohammed Maseehullah Khan (RA)
31. SHUKR: By Hadhrat Maseehul Ummat, Maulana Mohammed Maseehullah Khan (RA)
32. SIDQ: By Hadhrat Maseehul Ummat, Maulana Mohammed Maseehullah Khan (RA)
33. TAFWEEZ: By Hadhrat Maseehul Ummat, Maulana Mohammed Maseehullah Khan (RA)
34. RIDHAA (PLEASURE): By Hadhrat Maseehul Ummat, Maulana Mohammed Maseehullah Khan (RA)
35. FANAA (ANNIHILATION): By Hadhrat Maseehul Ummat, Maulana Mohammed Maseehullah Khan (RA)
36. TAMA' (COVETING-DESIRE): By Hadhrat Maseehul Ummat, Maulana Mohammed Maseehullah Khan (RA)
37. GHUSSAH (ANGER): By Hadhrat Maseehul Ummat, Maulana Mohammed Maseehullah Khan (RA)
38. DAROGH (FALSEHOOD): By Hadhrat Maseehul Ummat, Maulana Mohammed Maseehullah Khan (RA)
39. HASAD (JEALOUSY ENVY): By Hadhrat Maseehul Ummat, Maulana Mohammed Maseehullah Khan (RA)
38. BUKHL (NIGGARDLINESS, STINGINESS): By Hadhrat Maseehul Ummat, Maulana Mohammed Maseehullah Khan (RA)
38. RIYAA (SHOW): By Hadhrat Maseehul Ummat, Maulana Mohammed Maseehullah Khan (RA)
39. UJUB (VANITY): By Hadhrat Maseehul Ummat, Maulana Mohammed Maseehullah Khan (RA)
40. TAKABBUR (PRIDE): By Hadhrat Maseehul Ummat, Maulana Mohammed Maseehullah Khan (RA)
41. HIQD (MALICE, AVARICE): By Hadhrat Maseehul Ummat, Maulana Mohammed Maseehullah Khan (RA)
42. HUBB-E-JAH (LOVE FOR FAME): By Hadhrat Maseehul Ummat, Maulana Mohammed Maseehullah Khan (RA)
43. HUBB-E-DUNYA (LOVE OF THE WORLD): By Hadhrat Maseehul Ummat, Maulana Mohammed Maseehullah Khan (RA)
44. DOMINATION OF AKHLAAQ-E-HAMEEDAH: By Hadhrat Maseehul Ummat, Maulana Mohammed Maseehullah Khan (RA)
45. HUBB-E-JAH (LOVE FOR FAME): By Hadhrat Maseehul Ummat, Maulana Mohammed Maseehullah Khan (RA)
46. AL-KHAWATIR (THOUGHTS): By Hadhrat Maseehul Ummat, Maulana Mohammed Maseehullah Khan (RA)
47. HOW TO RECOGNIZE IF THE KHAATIR OF KHAIR IS FROM ALLAH OR SHAITAAN: By Hadhrat Maseehul Ummat, Maulana Mohammed Maseehullah Khan (RA)
48. THE NATURE OF NAFS: By Hadhrat Maseehul Ummat, Maulana Mohammed Maseehullah Khan (RA)
49. THE TYPES OF THOUGHTS AND THEIR HUKM (EFFECT): By Hadhrat Maseehul Ummat, Maulana Mohammed Maseehullah Khan (RA)
50. THE SIGNS OF THE ACQUISITION OF NISBAT WITH ALLAH TA'ALA: By Hadhrat Maseehul Ummat, Maulana Mohammed Maseehullah Khan (RA)
51. LATAA-IF-SITTAH AND THEIR EFFECTS: By Hadhrat Maseehul Ummat, Maulana Mohammed Maseehullah Khan (RA)
52. THE JOURNEY OF SULOOK: By Hadhrat Maseehul Ummat, Maulana Mohammed Maseehullah Khan (RA)
53. CONDITIONS FOR IJAAZAT: By Hadhrat Maseehul Ummat, Maulana Mohammed Maseehullah Khan (RA)
54. SEARCHING FOR ANOTHER SHAIKH: By Hadhrat Maseehul Ummat, Maulana Mohammed Maseehullah Khan (RA)
55. MAWAANI' (IMPEDIMENTS): By Hadhrat Maseehul Ummat, Maulana Mohammed Maseehullah Khan (RA)
56. THE HARMS OF UMUR-E-GHAIR IKHTIYAARIYAH: By Hadhrat Maseehul Ummat, Maulana Mohammed Maseehullah Khan (RA)
57. THE DEVOTIONAL PRACTICES OF THE SAALIK: By Hadhrat Maseehul Ummat, Maulana Mohammed Maseehullah Khan (RA)
58. THE EXERCISE OF PAAS ANFAAS: By Hadhrat Maseehul Ummat, Maulana Mohammed Maseehullah Khan (RA)
59. NAFL FASTING): By Hadhrat Maseehul Ummat, Maulana Mohammed Maseehullah Khan (RA)
60. BOOKS TO BE STUDIED: By Hadhrat Maseehul Ummat, Maulana Mohammed Maseehullah Khan (RA)
61. NASEEHAT SPECIALLY FOR THOSE INVOLVED IN THIKR AND SHAGHL: By Hadhrat Maseehul Ummat, Maulana Mohammed Maseehullah Khan (RA)
62. IMPORTANT ADVICE FOR THE SAALIK: By Hadhrat Maseehul Ummat, Maulana Mohammed Maseehullah Khan (RA)
63. FURTHER ADMONITION: By Hadhrat Maseehul Ummat, Maulana Mohammed Maseehullah Khan (RA)
64. ADMONITION IN GENERAL: By Hadhrat Maseehul Ummat, Maulana Mohammed Maseehullah Khan (RA)
65. ADMONITION IN GENERAL: By Hadhrat Maseehul Ummat, Maulana Mohammed Maseehullah Khan (RA)
66. AN EPISODE––TO REFLECT!: By Hadhrat Maseehul Ummat, Maulana Mohammed Maseehullah Khan (RA)
67. Zina - a Major Sin: By Imam Shamsuddin Adh-Dhahabi (RA)
68. Islamic Manners: Discussions and Debates: By Shaykh Abdul Fattah Abu Ghudda (RA)
69. Islamic Manners: The Art of Listening: By Shaykh Abdul Fattah Abu Ghudda (RA)
70. Good Character: By Imam Al-Bayhaqi (RA)
71. The Abandoning Of Rancour, Envy And Similar Feelings: By Imam Al-Bayhaqi (RA)
72. Turning Away From Pointless Talk: By Imam Al-Bayhaqi (RA)
73. Scrupulousness (Wara`): By Imam Al-Bayhaqi (RA)
74. Treating Every Sin With Repentance: By Imam Al-Bayhaqi (RA)
75. Sincerity, So That One Acts For God Most High, And Avoids All Forms Of Ostentation: By Imam Al-Bayhaqi (RA)
76. Enumerating The Blessings Of Allah, And Giving The Necessary Thanks For Them: By Imam Al-Bayhaqi (RA)
77. Achieving High Aims: By Imam Ibn ul Qayyim al Jawziyyah (RA)
78. Between The Past And The Future: By Imam Ibn ul Qayyim al Jawziyyah (RA)
79. Constant Awareness of Being 'Prepared': By Imam Ibn ul Qayyim al Jawziyyah (RA)
80. Requirements of the Journey: By Imam Ibn ul Qayyim al Jawziyyah (RA)
81. Strangeness and the Strangers: By Imam Ibn ul Qayyim al Jawziyyah (RA)
82. Ten Useless Matters: By Imam Ibn ul Qayyim al Jawziyyah (RA)
83. The Abandonment of Wrongdoing: By Imam Ibn ul Qayyim al Jawziyyah (RA)
84. The Patience of Noble People and the Patience of Ignoble People: By Imam Ibn ul Qayyim al Jawziyyah (RA)
85. The Perfect Believer: By Imam Ibn ul Qayyim al Jawziyyah (RA)
86. The Perfect Believer: By Imam Ibn ul Qayyim al Jawziyyah (RA)
87. Dispraise of Hawaa: By Imam Ibn ul Qayyim al Jawziyyah (RA)
88. Dead Hearts: By Imam Ibn ul Qayyim al Jawziyyah (RA)
89. Human Being Has a Great Capacity For Self-Delusions: By Imam Ibn ul Qayyim al Jawziyyah (RA)
90. The Station of Fear: By Imam Ibn ul Qayyim al Jawziyyah (RA)
91. Repentance: By Imam Ash-Shafae (RA)
92. Sincerity and Sincere Advice: By Imam Nawawi (RA)
93. The Hardened Heart: By Imam Ibn ul Qayyim al Jawziyyah (RA)
94. The Soul Between the Enchantment of the Dunyaa and that of the Hereafter: By Imam Ibn ul Qayyim al Jawziyyah (RA)
95. The State of Repentance: By Imam Ibn ul Qayyim al Jawziyyah (RA)
96. The Station of Firasah : By Imam Ibn ul Qayyim al Jawziyyah (RA)
97. A Point of Benefit : By Imam Ibn ul Qayyim al Jawziyyah (RA)
98. Beneficial and Comprehensive Principles Concerning Afflictions and Trials : By Imam Ibn ul Qayyim al Jawziyyah (RA)
99. Good Manners in Dealing with the Ignorant : By Imam Ibn ul Qayyim al Jawziyyah (RA)
100. On Following Desires : By Imam Ibn ul Qayyim al Jawziyyah (RA)
101. Perfecting One's Character : By Imam Ibn ul Qayyim al Jawziyyah (RA)
102. Strengthening the Motive of Reason and Religion : By Imam Ibn ul Qayyim al Jawziyyah (RA)
103. On the Ways of Satan in Leading Humans Astray : By Imam Ibn ul Qayyim al Jawziyyah (RA)
104. The Disease Of Envy : By Imam Ibn Taimiyyah (RA)
105. Al-Istighfaar (Seeking Forgiveness) : By Imam Ibn Taimiyyah (RA)
106. Love for Allah : By Shaykh Zulfiqar Ahmad (DB)
107. Love for the Prophet : By Shaykh Zulfiqar Ahmad (DB)
108. The Sermons : By Shaykh Zulfiqar Ahmad (DB)
109. Basics for the Seeker : By Shaykh Zulfiqar Ahmad (DB)

CUSTOMS AND TRADITIONS
1. Fatwa regarding Milad in Islam.
2. Muharram (By Mufti Taqi Usmani).
3. The kites of Blasphemy (Basant).
4. Cricket Mania!
5. Kite Flying in Lahore (The Hindu)!
6. Legal Status of Topi (Head-Gear) in Shariah
7. Piercing Body Parts for Women.
8. Did the Prophet (Allah bless him & give him peace) have a shadow?
9. Consumption of Niswar (Naswar)
10. Tomb and Tazia Worship
11. Khatame-Quraan or Yaseen or Ayat-e-Kareema?
12. Ten Days of Zul Hijjah

FINANCIAL ISSUES
1. Copyright according to Islamic Law (By Mufti Taqi Usmani).
2. What Islam says regarding purchasing on the Internet (By Mufti Taqi Usmani).
3. What Islam says regarding Insurance Claims (By Mufti Taqi Usmani).
4. Islamic Conditions for Trading in Stocks.
5. What Islam says regarding Credit Card Usage? (By Mufti Taqi Usmani).
6. What Islam says regarding Interest Usage in Non-Muslim Countries? (By Mufti Taqi Usmani).
7. Economic Challenge for the Ummah (By Mufti Taqi Usmani).
8. What Islam says regarding Employment in a Bank? (By Mufti Taqi Usmani).
9. Interest Bearing Education Loans
10. What Islam says regarding Car Insurance? (By Mufti Taqi Usmani).
11. Dow Jones University Questions and Answers (By Shaykh Yusuf Talal Delorenzo).
12. Employee Stock Options (By Shaykh Yusuf Talal Delorenzo).
13.What Islam says regarding Copyright laws?(By Mufti Taqi Usmani).
14.Tainted Earnings (By Mufti Zubair Bayat).
15.A Muslim Businessman's Oath (By Mufti Zubair Bayat).
16. Photocopying Academic works!
17. Engaging in Cyber (Internet) cafe.
18. Opening Bank Accounts.
19. Getting rid of Haram (Interest) Money.
20. Zakat on the basis of Gold or Silver?
21. Interest and Inflation in Student Loans
22. Business Partners
23. Buying and Selling Currency
24. Paying Debt After Divorce
25. Bank Employment & Certian Specific Jobs
26. Musharakah & Mudarabah: By Mufti Taqi Usmani

SOCIAL ISSUES
1. Contraception in Islam.
2. Homosexuality in Islam.
3. Oral Sex in Islam.
4. Wedding in Islam
5. Three Talaaqs in one sitting
6. Divorce and Mehr
7. Abortion
8. Failed Marriage despite Istikhara
9. Adoption in Islam
10. The wedding (Poem)!
11. Valentine Day, Birthdays, and other Daze!
12. Demonstrations & Protest Marches in Islam (By Mufti Zubair Bayat)
13. Sex Education! (By Mufti Zubair Bayat)
14. Muslim Schools- Little Islands in the midst of stormy oceans (By Mufti Zubair Bayat)
15. Fatwa on Test-Tube babies
16. Dealing with troublesome relatives
17. Determining the Sex of the un-born baby.
18. The unlawfulness of Mut'ah.
19. Pressured into Nikah (Marriage).
20. Embryo Transfer in Islam.
21. Legal Status of Music and Singing.
22. How to Greet Non-Muslims?
23. Ruling on Wearing a Tie at work!
24. Ruling on Child Custody after Divorce.
25. Ruling when Husband refuses Divorce!
26. Ruling on Finacial Responsibilities After Divorce.
27. Fiqh of Adopting a Child.
28. Dua for conceiving (having) Children.
29. Dua for Conceiving (having) a Son.
30. Dua for finding Suitable Accommodation (House).
31. Wife's refusal to Husband's call to bed.
32. Employing Sexual Toys.
33. The Fiqh Of Walima.
34. Kissing and Foreplay.
35. Marriage (Nikah): Husband's Obligation.
36. Marriage (Nikah): Wife's Obligation.
37. Marriage and Reconciliation.
38. Islamic Chatrooms?
39. A career choice: An Islamic Perspective!
40. Islamic Perspective on Exchanging greeting cards on Various Occasions
41. Urdu Islamic Songs (na'ats) in Indian Movie Tunes
42. Mangni (Engagement) in Islam
43. A Shameless Practice: Divulging Bedroom Secrets
44. The importance of Tarbiyah (Moral Training)
44. Khalwa (Privacy) between Men and Women
45. The beginning of Salaam - The Islamic greeting
46. How to find Sakinah in the family?
47. Looking after the wife infected with AIDS
47. Not Satisfied with the Husband and don't want to commit Haram
48. Committing Suicide when about to be Raped
48. Are Engagements Sunnah?
49. Abusive Mother and what to do about her?
50. Why do some Sunni Ulema - like the Deobandis - Prohibit the Mawlid?
51. How do I Properly Address a Gathering According to Sunnah?
52. When can the Spouses End their Marriage & The Concept of Divorce in Islam
53. Joy Forever, Grief Forever
54. On Arrogance, Humbleness, and Inferiority Complex
55. Manuscript Sources for Sahih Bukhari
56. READING: The Lost Legacy of Muslims!
57. How Muslim Schools can become Dynamic Institutions
58. CALAMITIES ON MUSLIMS: CAUSES AND CURES
59. Love Thy Neighbour!
60. The Olympic Games
61. Birth Control & Contraception
62. The Trustee's Obligation towards the Masjid
64. All Profit, No Loss
65. The Road from Makkah
66. Valentines Day - The Reality
67. Homosexuality
68. Women clothed yet Naked!
69. Stopping Medical Treatment when there is no Expected Benefit
70. Rules of Hijab and Female voice
71. Khalwa with Women in work related issues
72. Big Business, "Muslim Rap"
73. Participation in the Voting Process
74. The Morning after Pill
75. Christmas Parties at Work, Pub Meetings etc
76. Status & Rights of Wife in Islam
77. Pornogrpahy: Why it is Haram & How to deal with it?
78. The Mindless Dating Game - Happiness or Heartbreak
79. Help with Terminating the bad habit of Masturbation
80. Actual and Inferred Attribution of Divorce to One's Wife
81. Fiqh of Waqf
82. Is hanging trousers below the ankle imperssible due to pride?

WRITINGS OF SHAYKH ABUL-HASAN ALI NADWI (RA)
1. From the Depth of the Heart in America(Foreword).
2. The History of the world would have been different had America been blessed with Islam (Part I).
3. American Generosity is being wasted (Part II).
4. Muslim Immigrants in America (Part III).
5. Beware of the Emmergence of a European or American Islam (Part IV).
6. Responsibilities of Muslim Immigrants (Part V).
7. Goodwill and affection among those who strive for Faith cannot be produced by Artificial means! (Part VI).
8. To the Muslim ladies! (Part VII).
9. Protection of Faith MUST take precedence! (Last Part).
10. The Place of Knowledge and the responsibilites of those who acquire it!.
11. Mercy of the worlds.
12. The Arabs must win.

MISCELLANEOUS
1. Frequently Asked Questions regarding Moon sighting.
2. Detailed account of Death (Maut) and all injunctions pertaining to it.
3. Fish fried in fryers used for other meat. Halal or Haram?
4. Muslim Lady, her role and her honor.
5. What is Sin in Islam?
6. Important rules and regulations regarding Tableegh (By Shaikh Abrarul-Haqq Hardoi).
7. Model constitution of an Islamic organisation.
8. Harmful effects of Television.
9. Can Muslims consume Kosher?
10. Can I copy Software?
11. Can Muslims leave Sars infected area?
12. Will Imam Mahdi come during the month of Ramadhan with two eclipses?
13. Can Women cut their hair (details and update by Mufti Taqi Usmani)?
14. Harry Potter: Facts about Fiction
15. Islam spread by the sword?
16. How to eliminate lack of courage?
17. Essence of Suluk
18. Research or Distortion?
19. Fatwas of Muslim Scholars and Organizations Regarding the Qadiani (Ahmadiyya) Cult
20. The Great Fitnah!
21. Disrespecting the Ulama
22. Sin and its Consequences
23. Sin and the Fate of Nations
24. Islamic Mysticism (By Shaykh Manzoor Nomani (RA))
25. The Shariah and the Awliya (By Shaykh Abdul Qadir Jilani (RA))
26. The Place of Tasawwuf in Traditional Islam (Shaykh Nuh Ha Mim Keller).
27. British and Muslim.
28. Significance of Masjid Al-Aqsa (Jerusalem) to Muslims and Jews.
29. Difference between Hadeeth and Sunnah.
30. How is it that Islam allows Slavery?
31. Liberate, Emancipate and Marry Slaves!
32. The Position of Slavery in Islam.
33. Qur'anic Verdict on Slavery.
34. Virtues of Ramadhan (By Shaykh Manzoor Nomani (RA)).
35. Ramadhan of the Pious (Akaabir Ka Ramadhan) (By Shaykhul-Hadeeth Maulana Mohammed Zakaria (RA))
36. Laylatul Qadr (The Night of Power).
37. The Month of Shawwal (By Mufti Taqi Usmani).
38. Rajab, Celebrations, Fasting and Special worship in it (By Mufti Taqi Usmani).
39. Islamic Clothing Definitions.
40. Tips for Beginning to Wear Hijab.
41. Top Ten Excuses for NOT donning Hijab....
42. A 10 year old decides to wear the headscarf.
43. A Non Muslim Woman Experiments with 'Hijab'.
44. Hijab- A Poem.
45. The Muslim Woman (By Shariffa Carlo- A revert Muslim sister).
46. When I Covered My Head, I Opened My Mind (By Shariffa Carlo- A revert Muslim sister).
47. Respect for Niqab.
48. Sayyiduna Khidar (Khadir).
49. Women Seeking Medical treatment from Male Doctors.
50. Equality, Tolerance, Fraternity, and Islamophobia: Selling Racism in France.
51. The Crusade Against the Hijab: Then and Now.
52. As I walk through the streets of Kuwait....Tears of Blood.
53. Azaan- The sound that echoes around the Globe.
54. Zamzam Water.
55. Seeking Halal Earning.
56. Intolerance in Europe: A Historical Perspective.
57. UFOs and Jinns.
58. Islamic Perspective on Hair Regrowth Products.
59. Islamic Perspective on Cosmetic Surgery.
60. Youth: On Culture, Religion, and Generation Gap.
61. Fatawa Works in the Urdu Language.
62. Are Indo-Pak Scholars Strong in the Islamic Sciences?
63. Removing hair from one's cheeks, throat and moustache sides
64. Fatwa on Collagen (Mufti Taqi Usmani)
65. Justice
66. Man in a state of Turmoil
67. False Allegations against Deobandi Ulama: ANSWERED
68. Shark Meat
69. What is Protection of Women (Criminal Laws Amendment) Act, 2006? (By Mufti Taqi Usmani)
70. The Changing Face of Secularism and the Islamic Response
71. British and Muslim?
72. Boys will be Boys:Gender identity issues
73. The Need for a Shaykh: Adopted from Spiritual Discoruses By Mufti Taqi Usmani
74. Maktubaat of Mujaddid Alf Thani (RA): To Kilinjullah, Kiling Khan's Son
75. Maktubaat of Mujaddid Alf Thani (RA): To Khan-e-Khana's Son, Mirza Darab
76. Maktubaat of Mujaddid Alf Thani (RA): To Khwaja Sharafaddin-i Hussain
77. Maktubaat of Mujaddid Alf Thani (RA): To Sayyid Mahmud
78. Scholars on Sufism (Tasawwuf)
79. The Four Poisons of the Heart
80. The Strangeness of the Sunnah and its Adherents
81. Mufti Taqi Usmani is not a signatory of the Amman Message!
82. Islam, Prophet Muhammad (Sallaho Alaihe Wassllam), and Blackness
83. More than Bad Rulers and Corrupt Societies
84. 150 Years on: The first War of India's Independence; Recounting untold Story
85. Mawlana Ashraf Ali Thanawi's(RA) Answer to Modernism
86. Mawlana Ashraf Ali Thanawi's Conception of Islamic Mysticism